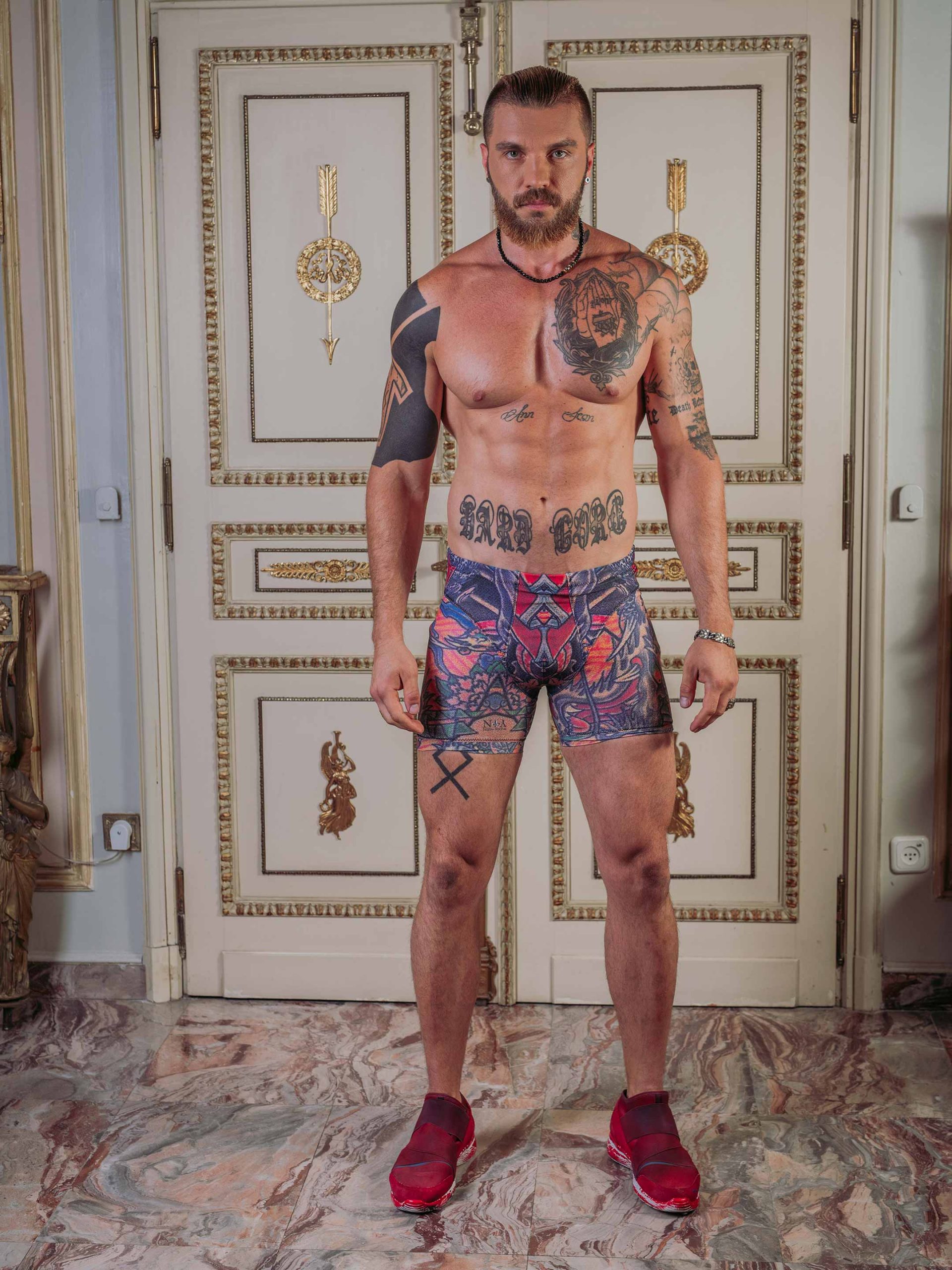 OMG, Those are so hot!!!
Having fun on the beach or by the pool?
Now you can go the extra mile and wow anyone around you with one of our edgy tattoo swimsuits.
From the tiny and sexy Speedo-cut to the most comfortable shorts, our collection offers 4 classic common shapes of men swim briefs.
After choosing the cut that most suit your body type, or the event or your liking for the moment, you can go wild and build yourself a unique beach, or pool, persona by picking one of our tattoo prints, ranging from classic monochromes, through the eye-catching multicolor and up to the special camouflage versions.
Our swim briefs are all lined with Lycra underpants and have front hidden small inside pocket and waist lacing. The shorts versions also include front patch pockets and back patch or zippered pocket.
Here are some more pictures:
You may also be interested in:
You may also be interested in: