Celebrating their individuality, Israeli clubbers have been gathered in the KU Club in downtown Tel-Aviv for a special fashion production introducing the vast and versatile collection of Nativ Tattoo art clothes.
Bold and imaginative, they party wearing anything from swimwear, casual and sporty to see-through clubwear or glitz and glamorous gowns.
This is the world of tattoo wear.
Production & concept: Effie Elisie – EFIFO
Photography: Zilumehad BY Moshe. A, Keren Maor, Mor Beniel
Styling: ‏‏‎Angelika Styling, ‏‎‏‎Meytal Seiffer
Hair Stylists: Heads – David Klein, Reuven Teper, Lior Karmi
Makeup Artists: Rinat Elgrissy, Orit Naim, Joselyn Badua
Video and Digital Editing: Koby Ben Shushan
Models: Shalom Shay Hadad, Liliya Yaakov, Kuki Nesti Cherevko, Asi Fransia, Roy Mimran, Lia Lee, Navit Shem, Aviv Eliahu, Itziq Pardo, Chen Herman, Tamar Segura, ‏‏‎Nery Conforti‎‏, Shiran Natasha Rousak, Omer Kon, Elsie Copeland, Dvir Yegodayev, ‏‎Shiran Sun‎‏‏‏
Location: KU club, Tel aviv
Make It Your Own: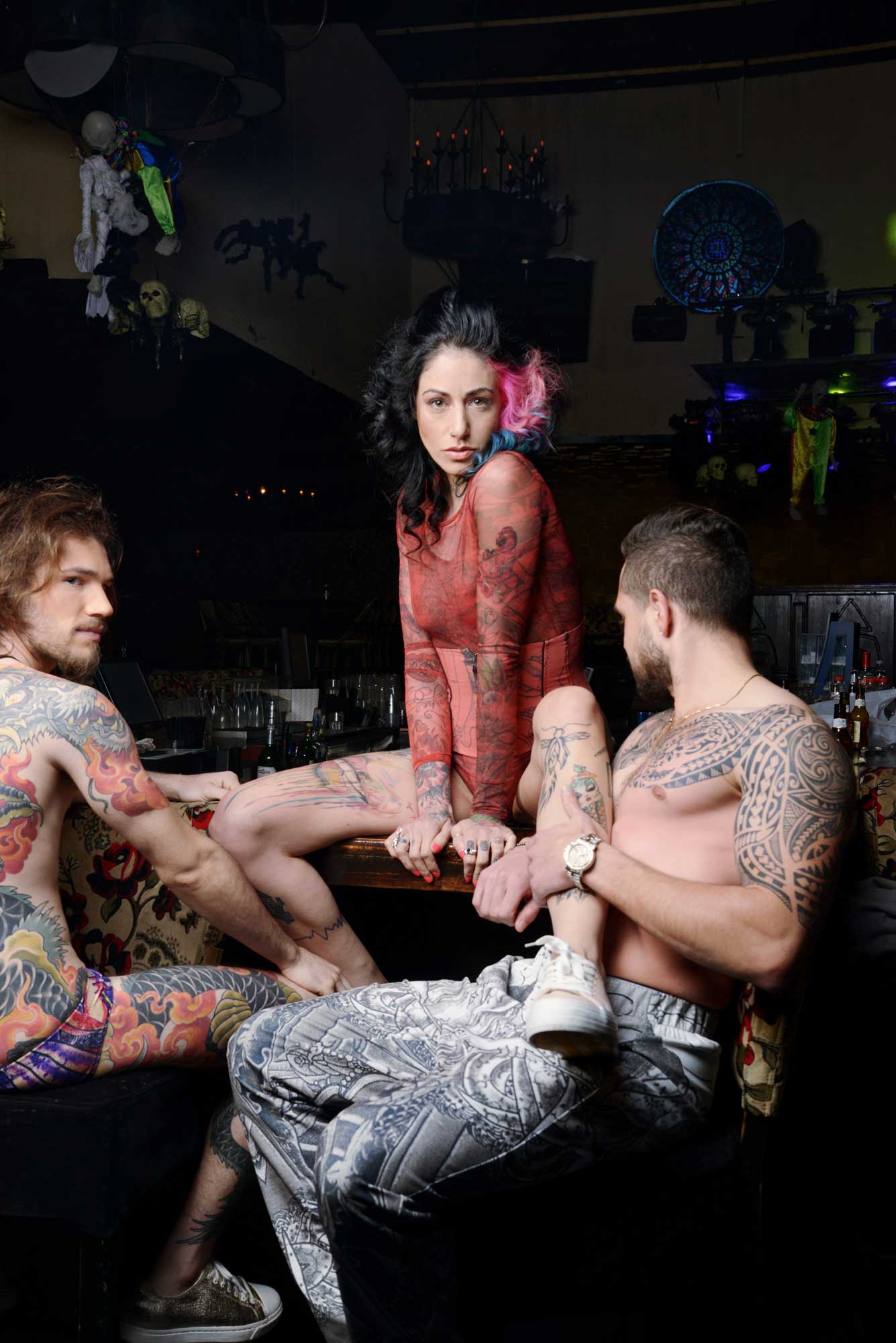 She wears:
Black-White
Blue
Colorful
Red
He wears:
She wears:
Black-White
Blue
Colorful
Red
Black-White
Colorful
Nude
Red
He wears:
Pink Camouflage
Blue
Colorful
Coral
Grey
Nude
Royal Blue
Black-White
Blue
Colorful
Coral
Grey
Nude
Royal Blue
Black-White
Colorful
Nude
Royal Blue
This is similar to what she wears: